What is Time billing
Time billing is a specific way of billing the services provided in a certain period.
The invoice is the commercial document that indicates the total value to be paid by the buyer to the seller. This amount is calculated based on the number of products or services purchased and their unit price. In particular, in hourly billing, the unit price applied is the hourly rate.
Who bills by the hour
This type of billing is widely used in both business-to-consumer and business-to-business environments. For example, here are some of the areas where these services are more active:
transportation
financial services
Consequently, the occupations that commonly use time billing:
financial planners
engineers
architects
IT consultants
Certainly, for the businesses developed in these areas of activity, time is the most valuable asset. Above all, because their business involves billing by the hour or maybe even minutes.
For sure, self-employed workers use this method of invoicing because it better reflects the value of the work done. Also, it is worth mentioning that their number is not negligible at all.
According to the US Bureau of Labor Statistics 15,022 million workers identified as self-employed in May 2020. This number includes both the unincorporated and the incorporated. Also, it represents approximately 10% of the total number of the overall workforce.
The difference between the two categories of self-employed workers is given by the fact that:
Unincorporated workers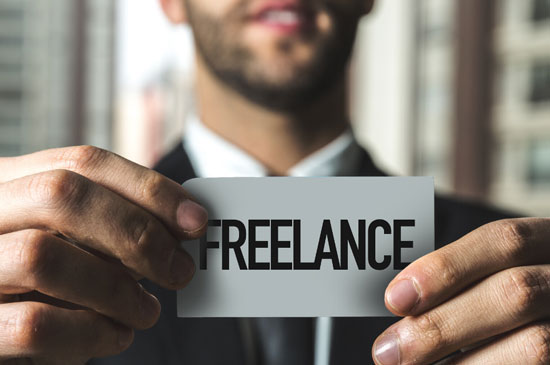 Generally are freelancers that work alone. They did not set up a corporation and did not have employees. For instance, in this category, in 2019, approximately 9.53 million people were included.1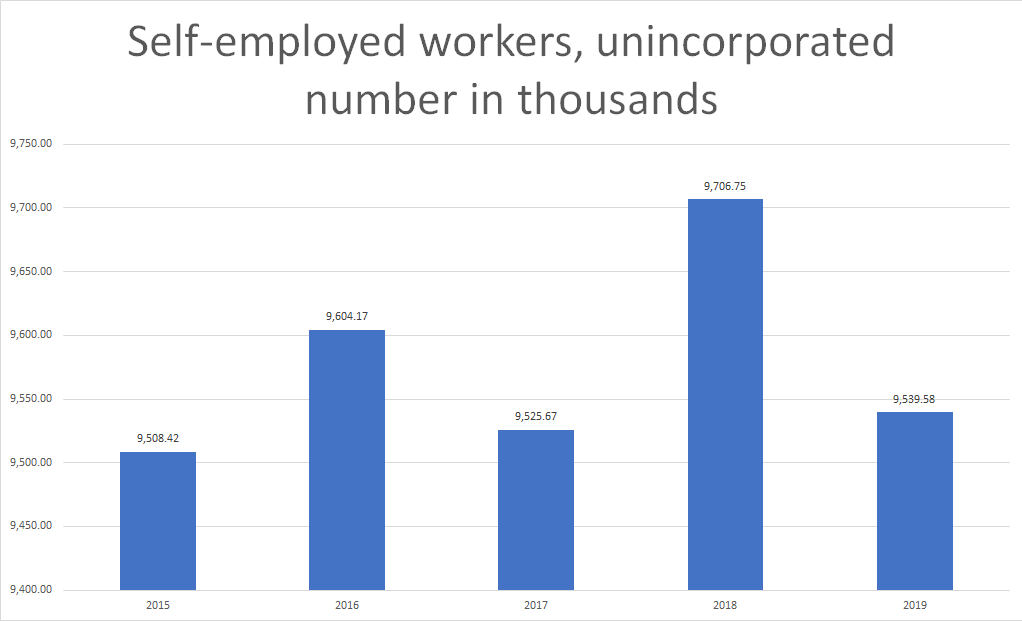 Incorporated workers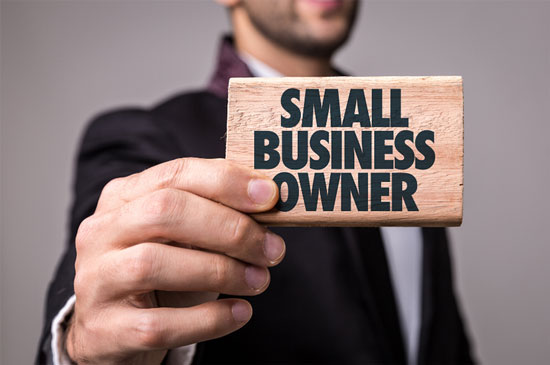 Work organized in a legal corporation. They usually are small business owners and employ other people. For example, there were approximately 6 million such workers in 2019.1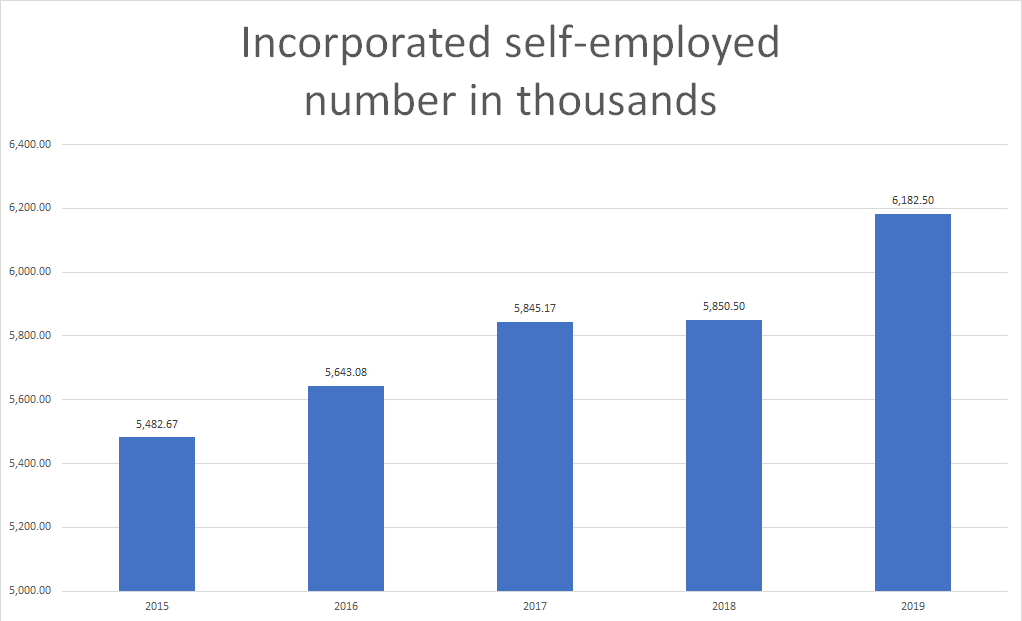 However, regardless of how their business is organized, many of these self-employed workers are using time billing.
Most of them had chosen to work on their own precisely to be more independent. Also, to have a more flexible schedule and to make more profit from their work. And, the latter, of course, means to be paid properly, so that their income gets higher than their expenses. Consequently, this will also help them get the desired profit.
Do you recognize yourself in the description above? Are you already a self-employed worker or are you planning to start your own business soon?
Here's what time billing entails
Everything related to time billing must be very transparent to your customer. Thus, this will establish mutually beneficial collaborative relationships that will be reflected in your revenues.
But, is it possible to carry out your professional activity and accurately bill your clients without this becoming a burden? Of course! Moreover, it's really simple and effective if you follow the steps below: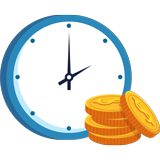 1. Determine what is the hourly rate for what you provide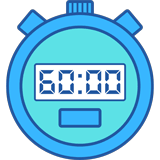 2. Track all your time, both billable and non-billable hours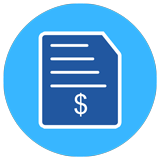 3. Issue the invoice and attach the Detailed timesheet
1. Determine what is the hourly rate for what you provide
An appropriate rate and ensuring an optimal pricing structure is essential in time billing type of business. For this reason, there are several methods by which you can calculate your hourly rate. Certainly, one of them will be suitable for you and your business. Above all, you should always keep in mind that this must be both profitable for you and fair for your customers.
For example, the standard formula for a minimum hourly rate that will pay your salary and expenses, and create a profit is:
labor costs + overhead costs + desired profit
---------------------------------------------------------------------------------------------------
hours worked
Specifically, here is what the notions included in the above formula refer to:
Labor costs


can be estimated as a target annual salary in the field of the business. However, always keep in mind that salary does not count as a profit. In particular, for your business, your wage must be considered a cost. At the same time, for yourself, it represents the payment for the work done.

For example, in May 2020 the average hourly earnings on private nonfarm payrolls by industry sector was 29.75$. However, it differs depending on the industry. On top, the highest hourly earnings rate is recorded in Information as $ 43.46. At the bottom, the lowest one in Leisure and hospitality, namely $ 17.39. At the same time, somewhere in the middle of this range are Private service-providing with $ 29.66 and Goods-producing with $ 30.09 2.

To illustrate, here are some examples of the mean hourly wages by occupation, estimates for May 2019 3:

The highest mean hourly wage

| | | |
| --- | --- | --- |
| 1 | Anesthesiologists | $125.83 |
| 2 | Surgeons, Except Ophthalmologists | $121.17 |
| 3 | Oral and Maxillofacial Surgeons | $114.21 |
| 4 | Obstetricians and Gynecologists | $112.31 |
| 5 | Orthodontists | $110.98 |





The lowest mean hourly wage

| | | |
| --- | --- | --- |
| 1 | Shampooers | $11.02 |
| 2 | Fast Food, Counter Workers | $11.18 |
| 3 | Cooks, Fast Food | $11.31 |
| 4 | Gambling Dealers | $11.53 |
| 5 | Hosts and Hostesses | $11.54 |



Overhead costs
include all the expenses you have to make to run your business. To illustrate, we list below some of them to give you an idea of what to include in your calculation:

Phone
Travel expenses
Business meals
Rents (e.g. offices)
Office equipment

Furniture (office)
Clerical help
Legal consultancy
Marketing
Advertising

Insurances
Taxes
Retirement benefits
Utilities
Logistics (cars)




Profit
is what you are going to earn, after you have covered all costs, including salary. On one hand, a profit percentage at 10% - 20% of total costs is a common rate. On the other hand, there is no standard but is recommended to be kept within the limits of the market.

Billable hours
are the hours worked on the task or project that can be billed to the client. For this reason, extra care is needed when estimating the time for the tasks.
However, you will still need to consider the fact that the market conditions also may influence the hourly rate. To begin with, find out what are the prices for your field of activity and the factors according to which they differ. Although, keep in mind that professional experience and the high quality of the services offered can be elements that help you earn more than average. In fact, most of the time people are willing to pay more for better quality.
2. Track all your time, both billable and non-billable hours
It is important to keep track of all our working hours, whether billables or not. To begin with, the activities that you do not bill are as important as the billable ones. Moreover, if we think about it, we'll realize that without them our business will not go well at all. Namely, what do we usually do in our working but non-billable hours?
Looking for new customers
Estimates (preparing, presenting)
Business meetings
Networking with collaborators
Various business meetings
Administrative activities
However, we should really pay attention to the amount of time allocated to these activities. Also, especially to the ratio between the two types of hours. Otherwise, we may risk spending more time in planning and organizing than actually working. Therefore, if we track all our time we will be able to notice any possible flaws in our time management. Consequently, we can take the necessary measures promptly.
Regarding our billable hours, a clean record will also make our work easier. In particular, this will be visible when we prepare the invoice for our clients. Certainly, billing day won't be a burden anymore. In fact, we will know exactly what we did, for how long. More than that, we will also have the possibility to present this to our client. Besides, time tracking helps us to know at any time how we are progressing with the work. Accordingly, we will know if we are on track or we have to adjust something along the way.
3. Issue the invoice and attach the Detailed timesheet
So, billing day is here! OMG or YAY?
If you use a time tracking solution then it will definitely be yay! Especially because all you have to do is select the data for the period for which you are billing. Therefore, in a second, you will have everything you need for your invoice. In addition, the great advantage is that you will be able to attach to the invoice a Detailed timesheet. Equally important, you can do that without making any additional effort. In short, just export the data and send it to your client.
As we have already said, transparency is paramount in business relationships that are based on time billing. In particular, this fact will be noticed when the due date comes and the client will pay without any problem. Above all, because it comes naturally when people know exactly what they are paying for.
You will have to get to the same result even if you don't use a time-tracking program. But, it will definitely take you longer. And you already know how important time is to you and your business.
Firstly, gather all the records related to the activities done for that project
Secondly, try to remember as accurately as possible how much time you spent with each one
Thirdly, calculate the total number of hours
Fourth, calculate their value
Five, check that everything is correct
Then, issue the invoice
Next, prepare a detailed list to attach to the invoice
Finally, send the documents to the client
Author's proposal:
Use PlanArty time management solution for a complete circuit from preparing estimates, planning, and tracking time, to preparing billing data.
Invest in your productivity
Time planning and tracking solution for freelancers and small business owners
Problems that may occur
The time billing system was created for greater transparency about the services that were being charged. However, in certain circumstances, this system may be evaluated as inaccurate or incorrect. In particular, these circumstances represent basically ethical issues. But, these problems can be easily avoided if certain principles of time billing are respected. To illustrate, here are some examples of possible issues and proposed solutions:
From your client
The client's reluctance to comply with the project completion date
- Clearly establish from the beginning the time intervals of project development. First of all set both the start and end dates, as well as intermediate milestones. Also, send the client a copy of the Detailed project planning. Therefore, everything will be clearly established from the beginning. As a result, knowing what to expect, he will be much more relaxed and the whole collaboration will go much better.
Distrust about the duration you appreciated as necessary for the project. Or, maybe on how you distributed the time on various sections of it
- Include in Estimated all possible details by allocating to each activity and each task the corresponding time interval. As a result, this will make it much clearer for him to understand what steps to take to reach the result he wants. Therefore, he will appreciate the time needed more objectively.
Doubts regarding the data included in the total of the invoice
- It is preferable to avoid such situations or, if they do occur, to clarify them immediately. For example, keep the client up to date with the entire evolution of the project by sending him intermediate analytical situations. Equally important, accompany the invoice with a detailed timesheet. In particular, these should include everything that would interest him about how you arrived at that total value of the invoice.
Fear of hidden financial surprises
- Clearly state what your rates are, what you will bill, and at what price. Even more, estimate and present some of the unforeseen things that may occur and discuss them with your client. As a result, the more transparent you are with this information, the more you will gain the customer's trust.
Your own
The inability to estimate long-term costs
- Evaluate the entire project and establish certain conditions for long-term collaboration. For example, you can break the project into sections and estimate them separately. In this case, it is advisable to take into account the correspondence between the sections. Also, some of the unforeseen situations that may arise.
Keep in mind
A time tracking software is extremely useful when billing by the hour. First of all, because an accurate time billing involves total control of the time spent on each particular task of the client project.
For a billing by the hour type of business, there are many time-tracking options to choose from. Especially, it is important to find the one that best suits the specifics of your business. IIn particular, it would be good to choose one that gives you as many tools and functions as you need. Otherwise, you may have to use additional software for each step of the way.
Time management is very important in this type of business, from planning to reporting. Therefore, it would definitely be beneficial if the To-do list is included in your time-tracking software. In other words, planning, time tracking, and excel export for the related reports can be carried out all in the same place
An accurate time billing helps increase respect and trust among partners. Therefore, it improves collaboration and implicitly revenues. It is both in the interest of the service provider and beneficiary that this process is being conducted correctly and in a timely fashion.
---

Mariana Holostenco
Contributor at PlanArty
ABOUT THE AUTHOR
Economist with a degree in Marketing and International Economic Affairs. Mariana is passionate about efficient time management in business. Therefore, she shares with our readers and our team members her knowledge and experience in this domain.
---
Sources:
Bureau of Labor Statistics, Data Retrieval: Labor Force Statistics (CPS), Labor Force Statistics from the Current Population Survey, Data extracted on June 16, 2020 (12:14:36 PM)
BLS, Economic News Release, Average hourly and weekly earnings of all employees on private nonfarm payrolls by industry sector, seasonally adjusted, accessed on 17.06.2020
Bureau of Labor Statistics, Occupational Employment Statistics, May 2019 National Occupational Employment and Wage Estimates United States, accessed on 17.06.2020